Ingredients:
5
 large tomatoes, peeled and sliced
4
 slice bacon, cooked and chopped
1
 sweet onion, sliced or chopped
1 1/2
 c sharp cheddar cheese, shredded
1/4
 c Ritz crackers, crushed
2
 green onions (scallions), sliced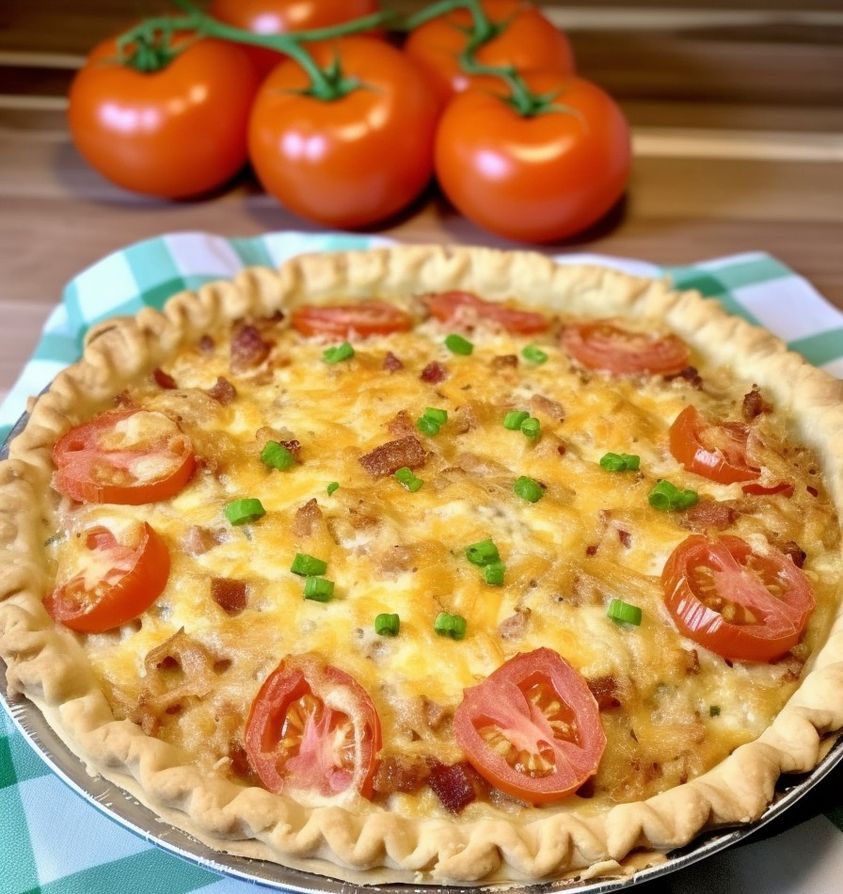 Directions:
Test Kitchen Tips: Tomatoes put off a lot of liquid naturally. If you want to avoid that, you can seed the tomatoes. Or, slice the tomatoes, place them on a paper towel with a little salt, and let the salt draw out some of the liquid.
Continued on next page