Ingredients:
4-5 carrots, peeled and rough chopped
4-5 celery spears, rough chopped
1 can of diced tomato with juice
2 small onions, rough chopped
6-8 cloves of garlic, chopped
1 small can tomato paste
6-8 red potatoes, rough chopped
1 bottle or can of your favorite beer (I usually prefer Guinness)
2-3 lb chuck roast, fat trimmed and cubed (you can use stew meat if you'd rather not slice the roast yourself).
Flour for dredging (I use gluten free flour)
About 1 cup beef broth/stock
Salt and pepper for seasoning the meat and to taste
2 bay leaves
Smoked hot and sweet paprika to taste
Chili powder to taste
Oil for cooking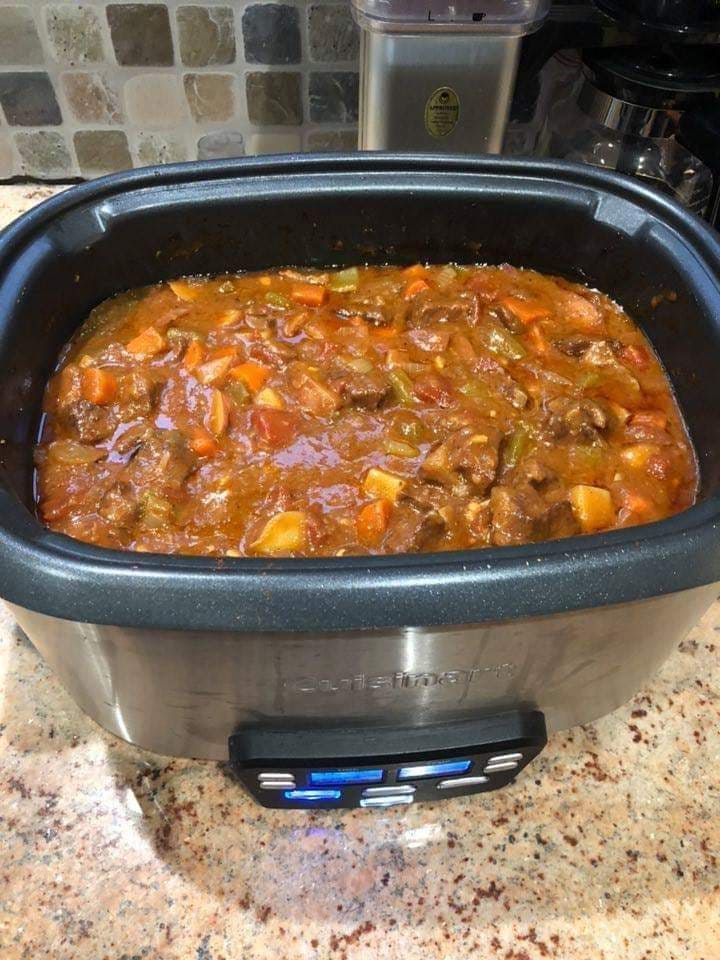 Instructions:
Season beef with salt and pepper
Dredge in flour
Brown in heated pan (my slow cooker can brown/sauté, so I use that). Remove once browned
Add garlic and more oil if needed, sauté until lightly browned.
Add carrot, celery, onion, potatoes and tomato paste, and sauté for about 10 minutes
Add diced tomatoes & sauté for another 5 minutes.
Add beer and cook for 10 minutes
Add beef back in and stir to coat.
Add beef broth, salt and pepper, paprika, chili powder and bay leaves.
Cover & cook on low for 8 hours.
Enjoy!
Continued on next page