Ingredients:
2 eggs
150g of ham
2 tablespoons grated cheese
parsley to taste
Salt and pepper to taste
Oil in necessary quantity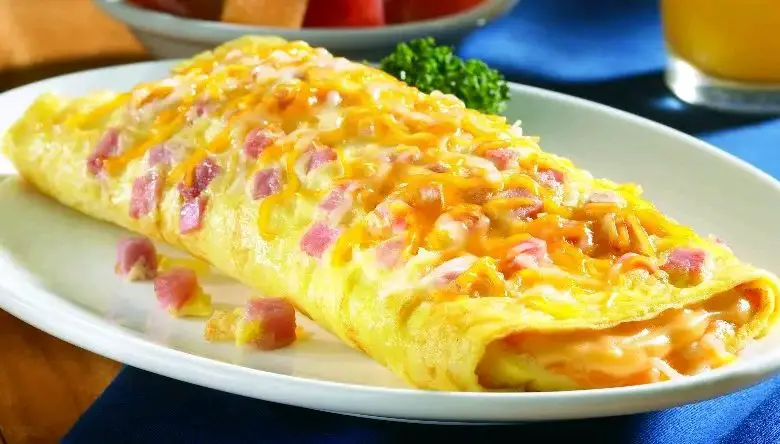 Preparation:
Cut the ham in the way and size you prefer, and finely chop the parsley.
Beat the eggs in a bowl with salt, pepper and parsley to taste.
Put a little oil in a frying pan and when it is hot pour the eggs into it. Cook them until they set.
Add the ham and cheese to one of the omelet halves.
Finally fold it in half and cook it on both sides.
Now you know the step by step to obtain an authentic and successful omelet!