CREAMY GARLIC PARMESAN CHICKEN RECIPE ?
This is so fentestic…it's most likely illegal ?? Hubby & the kids mopped up their bowls & went for seconds!
INGREDIENTS:
12 chicken thighs (seasoned – see description)
12 medium button mushrooms (sliced chunky)
3 handfuls of fresh spinach.
SAUCE
¼ cup butter
4 garlic cloves (minced)
2 x tablespoons of plain flour
1 x cup chicken stock
500 ml thickened/double cream (can use cooking cream)
1 cup grated parmesan cheese
1 tbsp garlic powder
1/2 tsp pepper
2 teaspoon salt
Serves: 7-8 depending on portion sizes.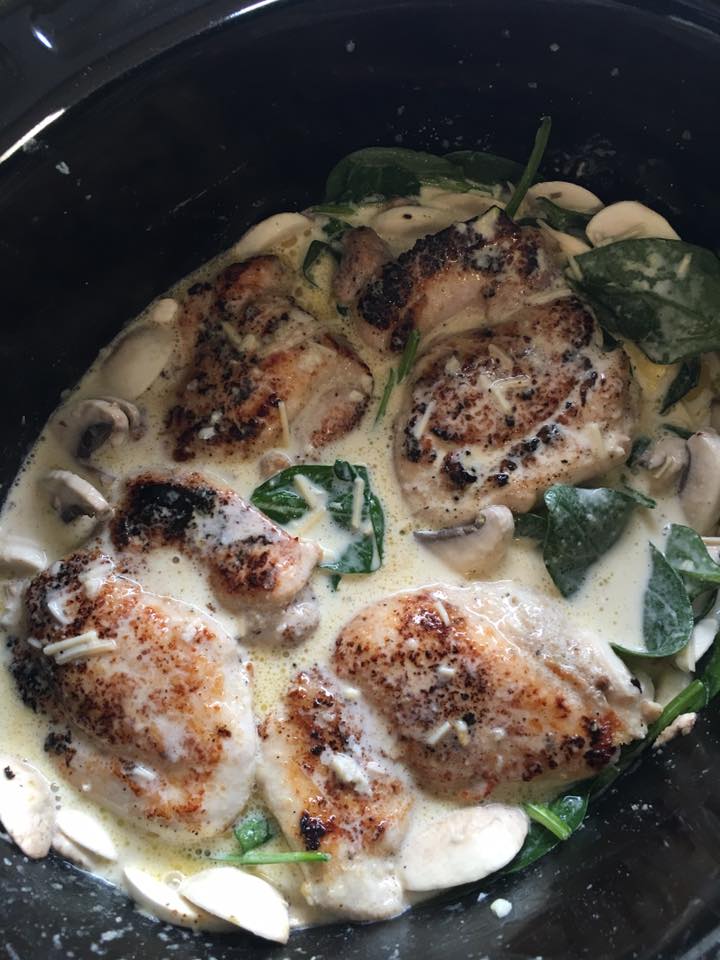 Continued on next page