INGREDIENTS:
12 chicken thighs (seasoned – see description)
12 medium button mushrooms (sliced chunky)
3 handfuls of fresh spinach.
SAUCE
¼ cup butter
4 garlic cloves (minced)
2 x tablespoons of plain flour
1 x cup chicken stock
500 ml thickened/double cream (can use cooking cream)
1 cup grated parmesan cheese
1 tbsp garlic powder
1/2 tsp pepper
2 teaspoon salt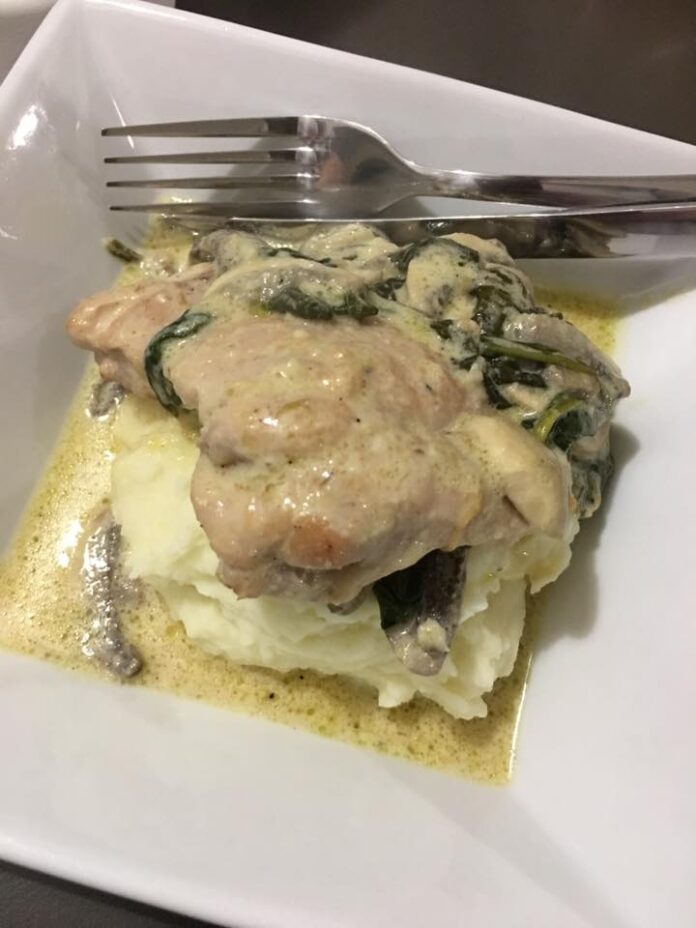 Serves: 7-8 depending on portion sizes.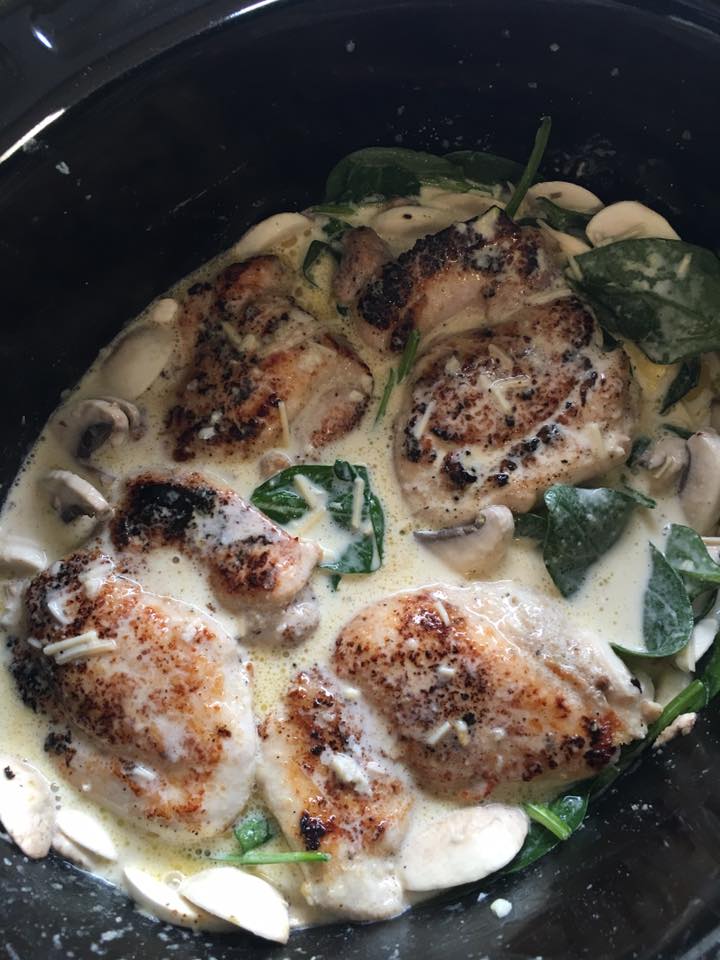 Directions:
1. In a large frypan add a little bit of olive oil & brown off the chicken on medium heat for 4-5 mins on each side or until lightly golden on each side. Make sure you season the chicken on both side with a light dusting of salt, garlic powder & peppers.
2. Add all the sauce ingredient to the slow cooker & mix well.
3. Add the sliced mushroom & spinach to the sauce & mix to coat. Place the chicken on top & drizzle the sauce over the chicken.
4. pour the slow cooker lid on & cook on high for 3 hours or low for 7 hours.
5. Serve on mashed potato or salad. You'll want something to mop up with that sauce!
Note: if you like your sauces thick, make a slurry of cornflour & a dash of water & pour into the cooker for the last 30 minutes.