The greatest comfort food is definitely Crockpot Chicken and Dumplings. In a delicious creamy brothy gravy, tender juicy shredded chicken and soft dumplings are served.
Don't get me wrong, I love homemade Old Fashioned Chicken and Dumplings, but with a busy household and kids, I understand that time is limited and I don't always have hours to devote to preparing a full Sunday dinner from scratch.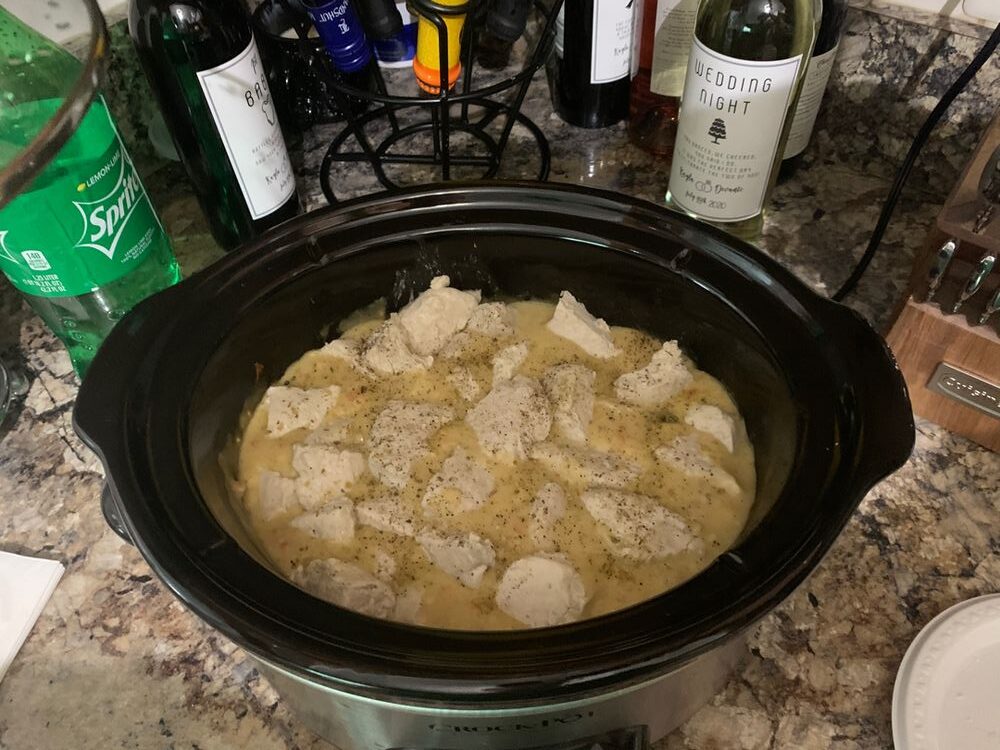 Ingredients:
2 Tablespoons Butter
4 boneless, skinless chicken breast or 6 skinless chicken thighs
1 Onion, finely diced
2 cans of Cream of Chicken Soup
2 small packages Grand's Jr biscuits (10 biscuits)
Flour
Instructions:
Place the chicken, butter, soup, and onion in a greased slow cooker, and fill with enough water to cover.
Secure lid and cook for 5 to 6 hours on High. About 30 minutes before serving, roll each torn biscuit piece in flour (to prevent them from sticking together), then drop into the slow cooker. Replace lid and cook remaining 30 minutes.