Prep Time: 5 mins
Cook time: 2 hours 30 minutes
Total time: 2 hours 35 minutes
Servings: 8 people
Nutrition Information
Per serving
Calories: 574cal | Carbohydrates: 51g | Protein: 26g | Fat: 29g | Saturated Fat: 17g | Cholesterol: 90mg | Fiber: 1g | Sugar: 10g
Ingredients
16 ounces uncooked elbow macaroni
3 cups cheddar cheese, shredded
8 ounces block cream cheese
2½ cups of whole milk
12 ounces evaporated milk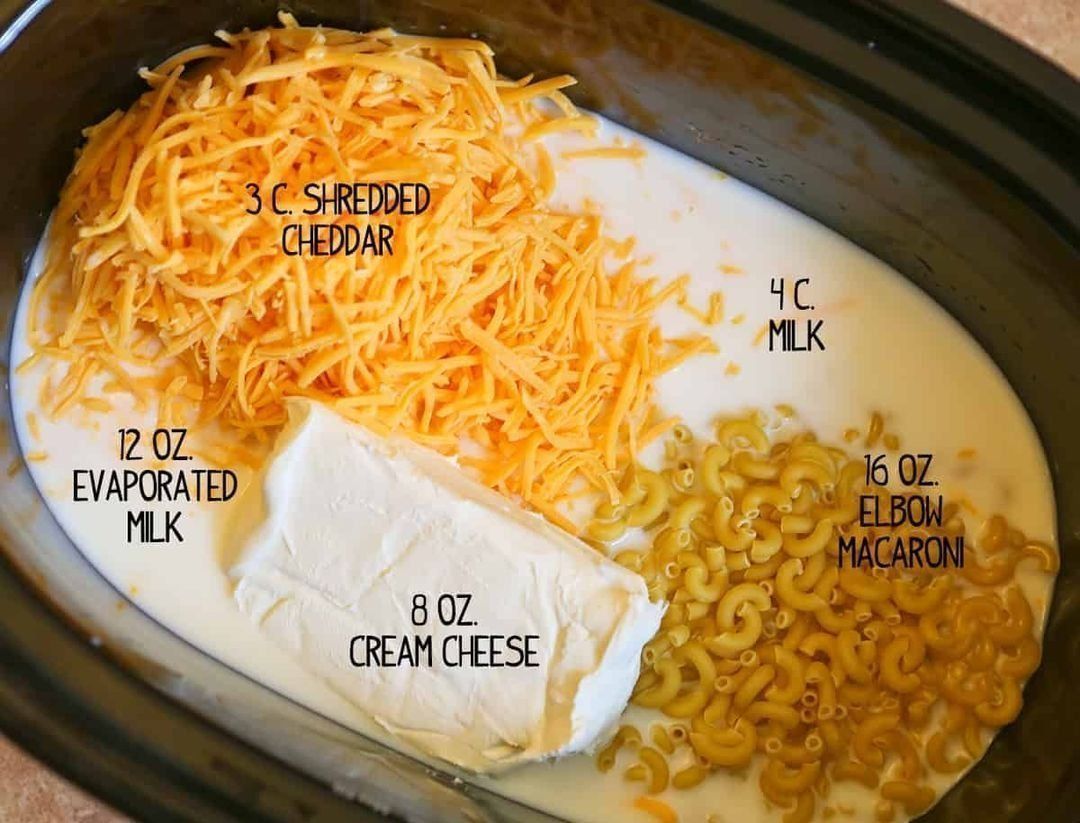 Add all of the ingredients into your crockpot. Set on low and cook for up to 2½ hours or until it looks like mac 'n' cheese. Stit after two hours to check that the recipe is done.
Step 2:
The sauce may be thick and cheesy so you might want to add in some more cooked macaroni and milk to even it out. Then put the setting on "Keep Warm" until ready to serve.
Tips
You can use cooked noodles, just decrease the cooking time to 1½ – 2 hours
If you desire more flavor in your mac n cheese, you can add some mustard and garlic to this recipe and adjust to your taste.
Pre-shredded cheese does not work well in this recipe. It contains an anti-caking agent that can make this recipe gritty. Better to get whole cheese and shred it yourself.
Slow cookers can vary from one another, While some may cook slow, others may be faster. SO you may have to adjust the time for your slow cooker and set it to warm if your mac n cheese gets done earlier than expected.