Here's a fantastic meal concept that I've cooked several times over the years and it always comes out delicious! For convenience, these easy cherry danish type rolls use store-bought biscuit dough and cherry pie, and they are so much fun and EASY to bake at home.
I like how they taste a little sophisticated while requiring very little work!
This has become a requested family favorite, and it's so simple that even my older children can prepare it. They're not only wonderful to look at, but they're also excellent to eat! My husband thinks they are far superior to the pans of danish we used to get from the grocery store bakery, and I have to agree!
Enjoy one with a hot cup of coffee!
I hope they put you in the holiday spirit, and I wish you all a Merry Christmas.
Ingredients
1 8 Ounce Can Pillsbury Crescent Rolls
Filling:
6 Ounces Cream Cheese
4 tbsp Powdered Sugar
1 tbsp Vanilla
1 Can Cherry Pie Filling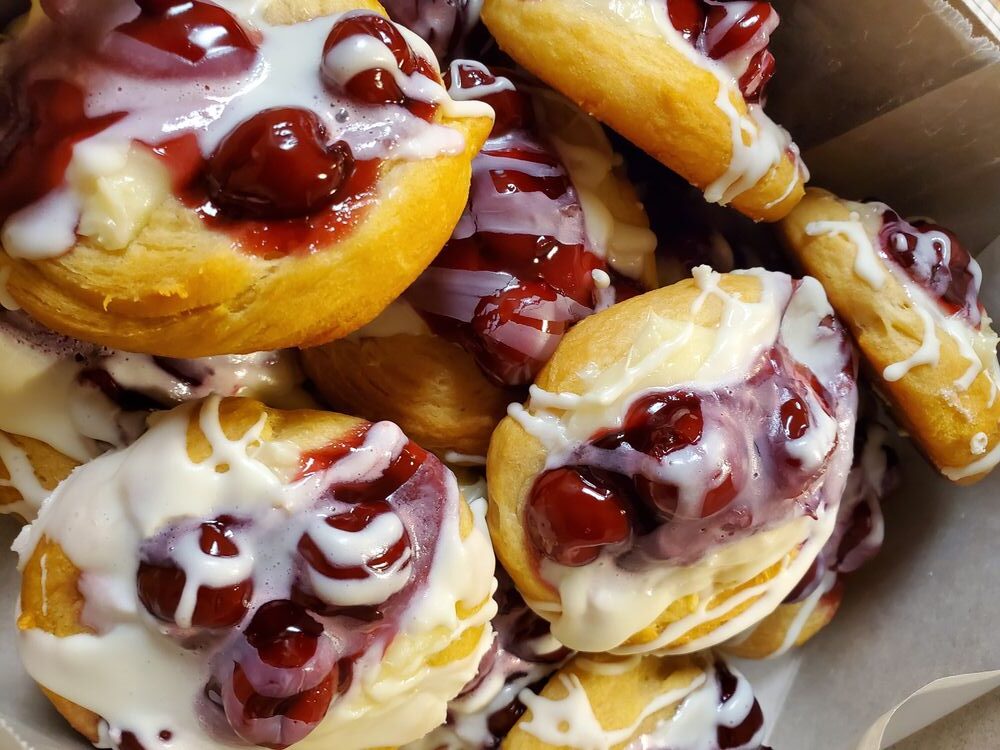 Glaze:
Continued on next page