Ingredients
▢8 slices Texas Toast Garlic Bread
▢1 Cup Pizza Sauce
▢1 ½ Cups Shredded Mozzarella Cheese
▢25–30 Pepperoni slices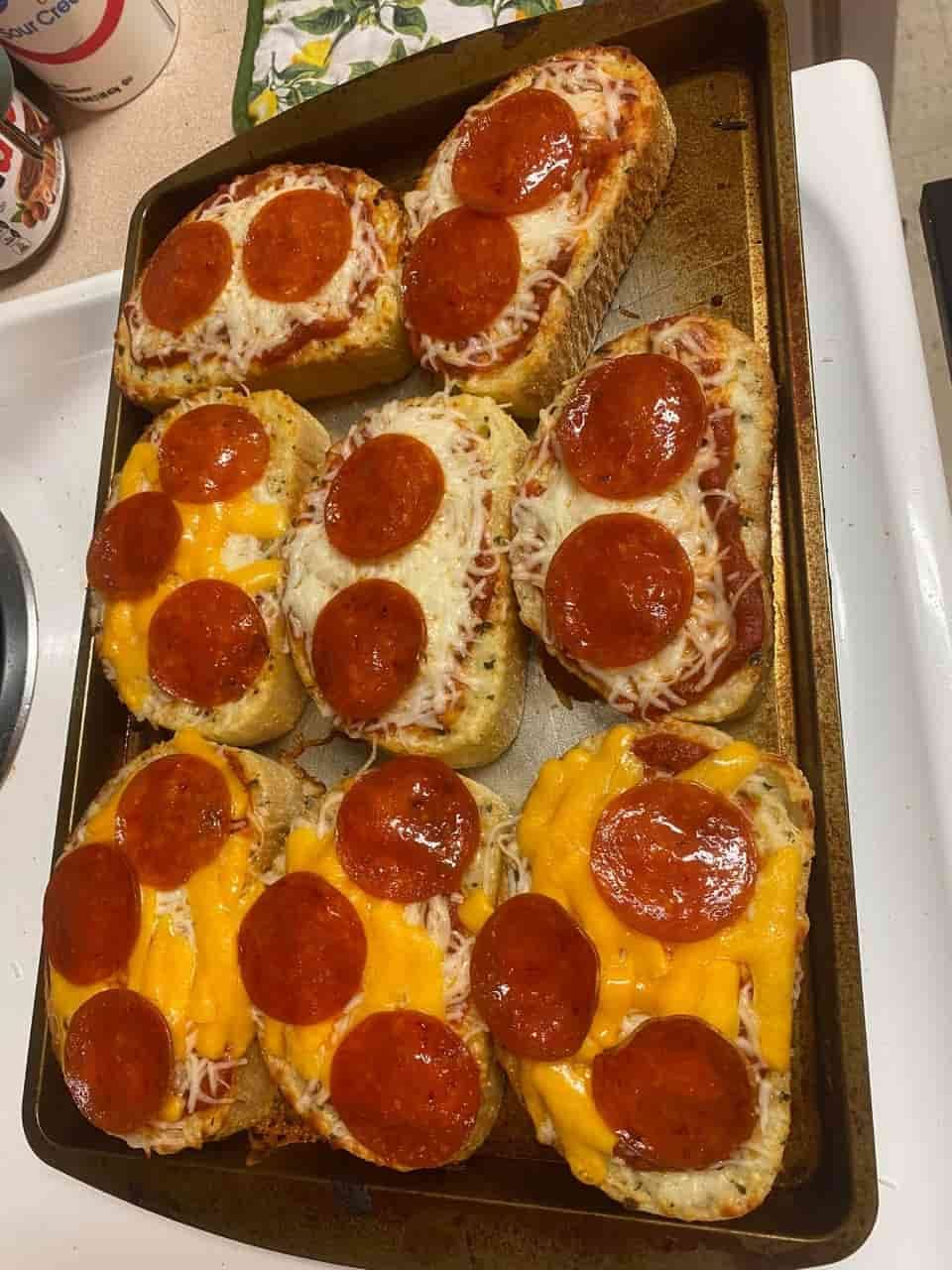 How To Make Easy Garlic Bread Pizza
Pre-heat oven to 425 degrees.
Place garlic bread on a baking sheet.
Spread about 2-3 Tablespoons of pizza sauce on each garlic bread. Top with cheese and pepperonis.
Place in oven for 8-10 minutes or until the bottom is golden brown and the cheese is melted.
Take out and Enjoy!!