ngredients
¼ cup butter
6 chicken leg quarters, split into drumsticks and thighs
6 large Yukon Gold potatoes, cut into chunks
24 cloves garlic, unpeeled
salt and ground black pepper to taste
¼ cup maple syrup
How To Make Garlic Roasted Chicken and Potatoes
Preheat oven to 400 degrees F (200 degrees C).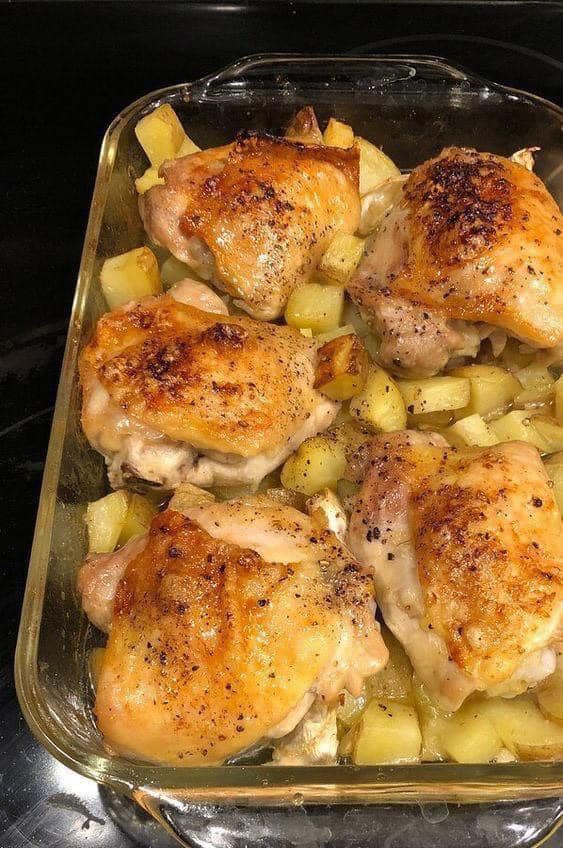 Place the butter into a roasting pan, and melt in the oven. When butter is melted, swirl to coat the bottom of the roasting pan, and place the chicken drumsticks and thighs, potatoes, and unpeeled garlic cloves into the pan. Sprinkle with salt and black pepper; turn the chicken, potatoes, and garlic to coat with butter.