Ingredients:
8oz caster sugar
8oz softened butter
3 tbsp buttermilk or milk
4 eggs
8oz self raising flour
1 tsp vanilla essence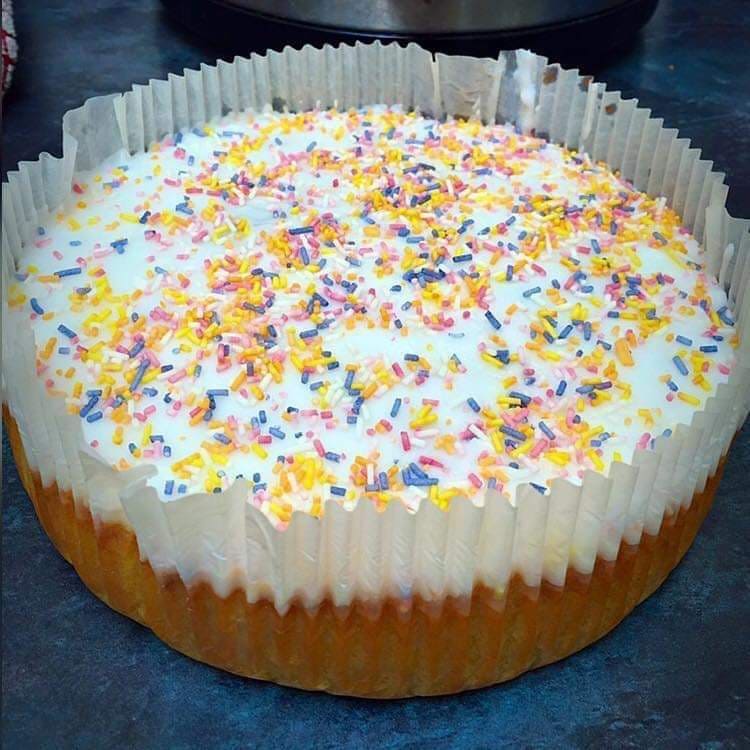 Decoration:
1/2 cup icing sugar
Water
Sprinkles
Directions:
1)Pre-heat the oven to Gas Mark 6 or slow cooker to high.
2)In a large mixing bowl add in the caster sugar and softened butter then mix until they are combined, add in half of the self raising flour, butter milk and 2 eggs, gently fold then add in the remaining flour and eggs and fold again. Add in the vanilla essence.
3)If using the oven to bake the cake then pour the mixture into a well greased baking tin and bake on Gas Mark 6 for 20-35 minutes.
Continued on next page