Ingredients:
1 onion diced
tin of condensed cream of chicken soup
600ml thickened cream
Bacon (I just used 5 eye pieces but you could put as much as you like in)
1tbsp Crushed garlic
350g tasty cheese
I threw in a little parmesan lol I didn't measure sorry
500g packet of elbow pasta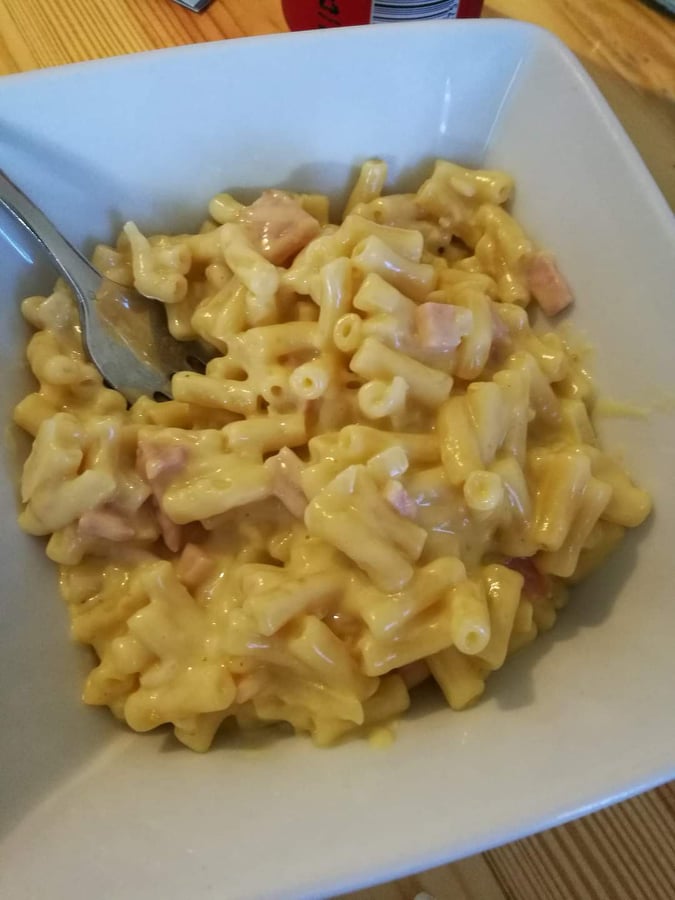 Instructions:
Put tin of cream of chicken soup, cream, cheese, garlic, diced onion and bacon into slow cooker mix around and cook on high for 1 hour
Add in raw pasta and cook for a further 1 hour (high) or until cooked. I did feel it ran a little dry/thick so added milk in to desired consistency.
The onion was still a little crunchy so next time I think ill cook them off a little first.
Its definitely yummy but a very heavy dish lol.