Ingredients:
600-800gm chicken thighs.
I tsp Chicken stock powder.
1 tbsp Brown sugar
2 cloves garlic.
1 Brown onion sliced.
2 carrots peeled and sliced.
1 can mango pieces, drained and roughly chopped.
1 can coconut milk.
2 tsp curry powder.
1 tsp tumeric.
1 tsp lemon/lime juice
Beans halved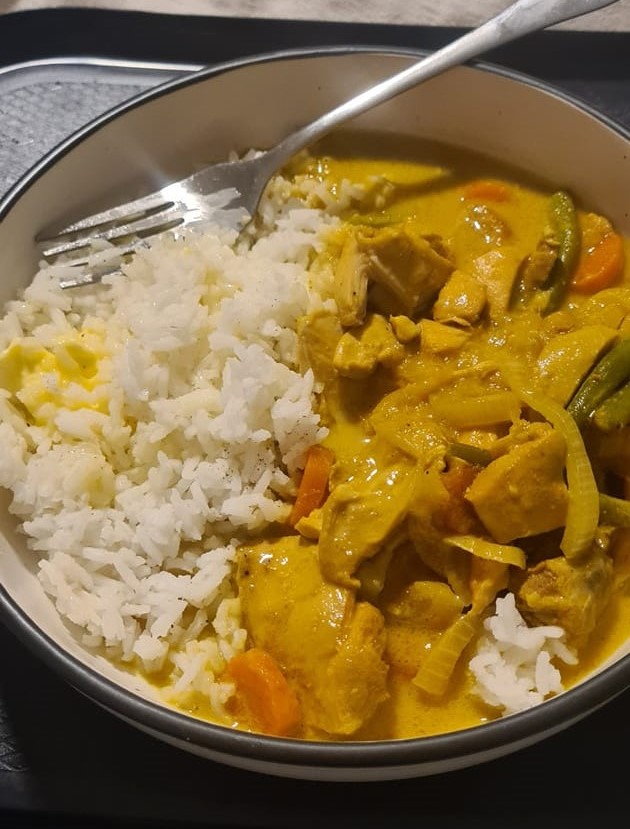 Method:
Put onion, carrot mango pieces, stock powder, garlic, brown sugar and coconut milk in the SC.
Chop chicken thighs into about 4-5 pieces. Brown in frying pan. Remove from pan add tumeric and curry powder, put chicken back in fry for about 2 minutes to coat then pop it in the SC scraping all the bits in too.
Cook on low 4-6 hours. Half hour before ready pop in the beans. Add lemon juice before serving
My variations.
I swapped out the Brown sugar for mango chutney so it isn't as sweet but still yummy. If you want a thicker sauce you can use coconut cream. It is pretty mild so you can add heat to your taste easily. You can add coriander at the end if you like that. I just serve it with rice and papadums or naan. Enjoy!!