Ingredients:
2 1/2 cups all-purpose flour
1 teaspoon baking powder
1/2 teaspoon baking soda
1/2 teaspoon salt
1 cup butter, softened
1 1/2 cups granulated sugar
2 large eggs
2 tablespoons lemon juice
2 teaspoons grated lemon zest
1 teaspoon vanilla extract
Powdered sugar, for dusting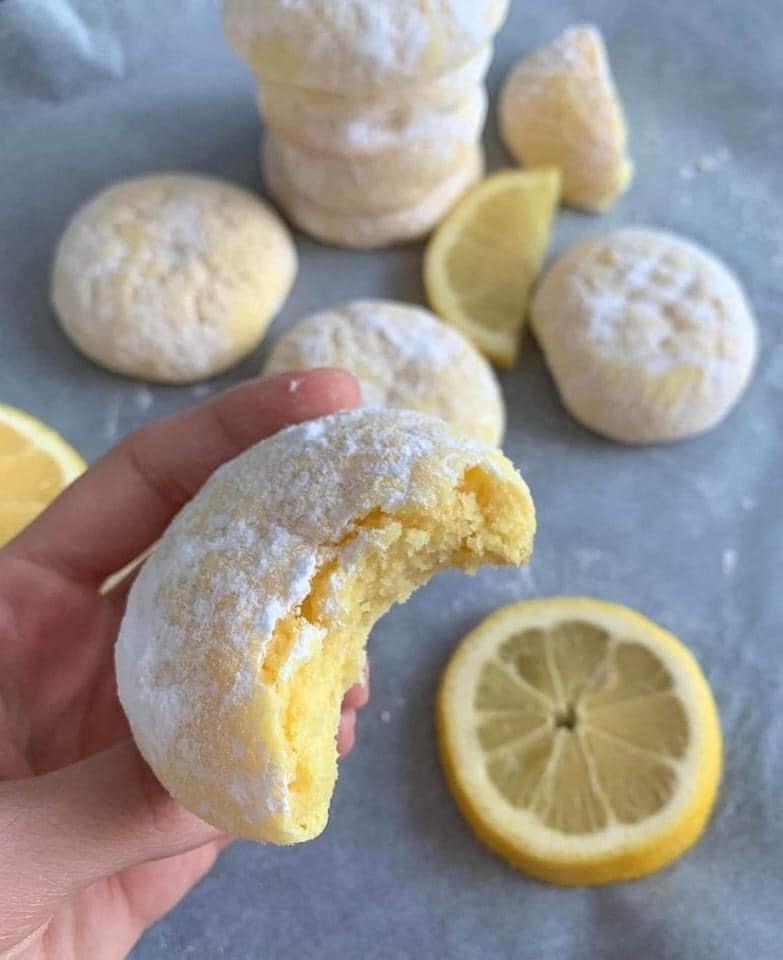 Instructions:
Preheat oven to 375 degrees F. Line baking sheets with parchment paper and set aside.
In a medium bowl, whisk together the flour, baking powder, baking soda and salt. Set aside.
Continued on next page