Fresh fruit salad is a simple, delicious, and healthy way to enjoy the goodness of nature's bounty. It's a versatile dish that can be served as a snack, dessert, or even a breakfast option. The best thing about fruit salad is that you can use any combination of fruits that you like, and it's a great way to use up any fruits that are starting to go bad.
One way to take your fruit salad to the next level is by adding a vanilla pudding dressing. The sweet and creamy pudding dressing enhances the natural sweetness of the fruit, making it even more delicious. In this blog post, we'll take a closer look at how to make fresh fruit salad with vanilla pudding dressing.
Ingredients
1 can(s) pineapple chunks, in their own juice, 20 oz.
1 can(s) mandarin oranges, drained, 15 oz.
1 bunch green grapes, halved, about 3/4 lb.
2 bananas
1 pkg strawberries, sliced however you want, 16 oz.
1 box small box of vanilla instant pudding (Jell-o brand only – others just don't taste right), 3.4 oz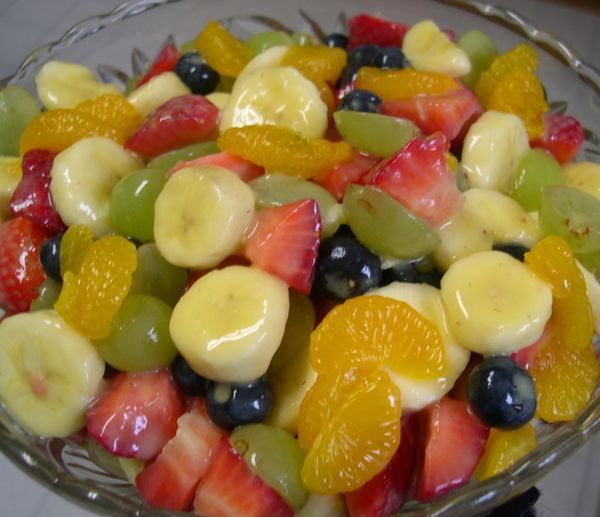 you can also add other fruits that you like to this as you please.
Directions
1. Pour the pineapple, juice and all, into a bowl. Add the pudding mix and stir until creamy. Stir in the DRAINED mandarin oranges.
2. Add additional fruit. Stir in completely until covered and creamy.
3. Refrigerate the salad for a while until it is nice and chilled. Don't let it sit too long or the bananas will turn brown. You can also serve right after making this without chilling. Personally, it is much better chilled.