Ingredients:
4 x chicken stock cubes
2.5 to 3 litres of water depending on how thick you like the soup
2 kg of Potato
250 grams of bacon pieces
6 x sticks of celery
1 x extra large brown onion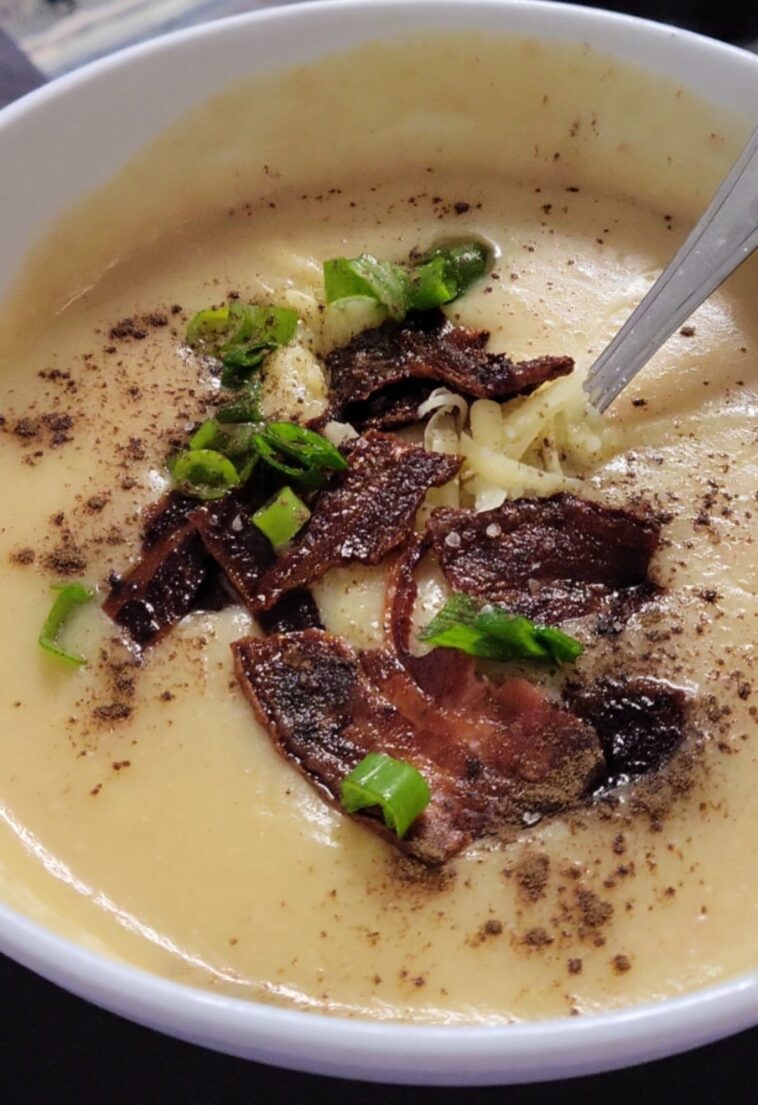 Method:
Saute bacon, onion & celery
Add potatoes & saute for a few more mins
Add water & chicken stock to bacon, onion and celery
Cook on low for 6 hours or until cooked
I used a stick mixer to blend soup once cook.
I cooked bacon rashers in the oven until crispy.
Then added some grated cheese, crispy bacon bits & spring onion when I served the soup.
It was delicious.
(A hint you can fry off the potato skins & put them on top of the soup, so yummy & crispy )
Question: how many serving would you say this feeds?
Answer: I would say 5 or 6 bowls, depending on bowl size.